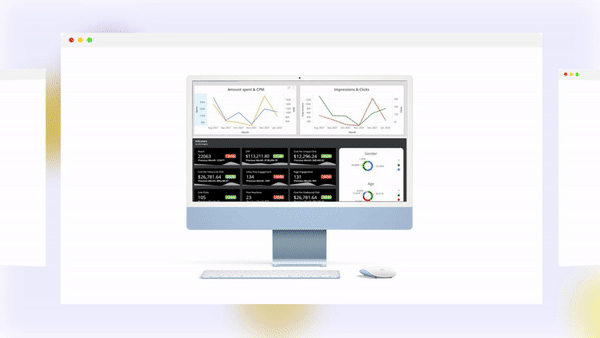 BI, reporting & analytics
We are deeply committed to ensuring that our clients successfully grow their businesses thanks to our digital tech solutions. As such, we help them monitor in real time their performance and ROI through a variety of tailor-made dashboards and reports that aggregate discrete raw data sources into "one view" and make sense of them.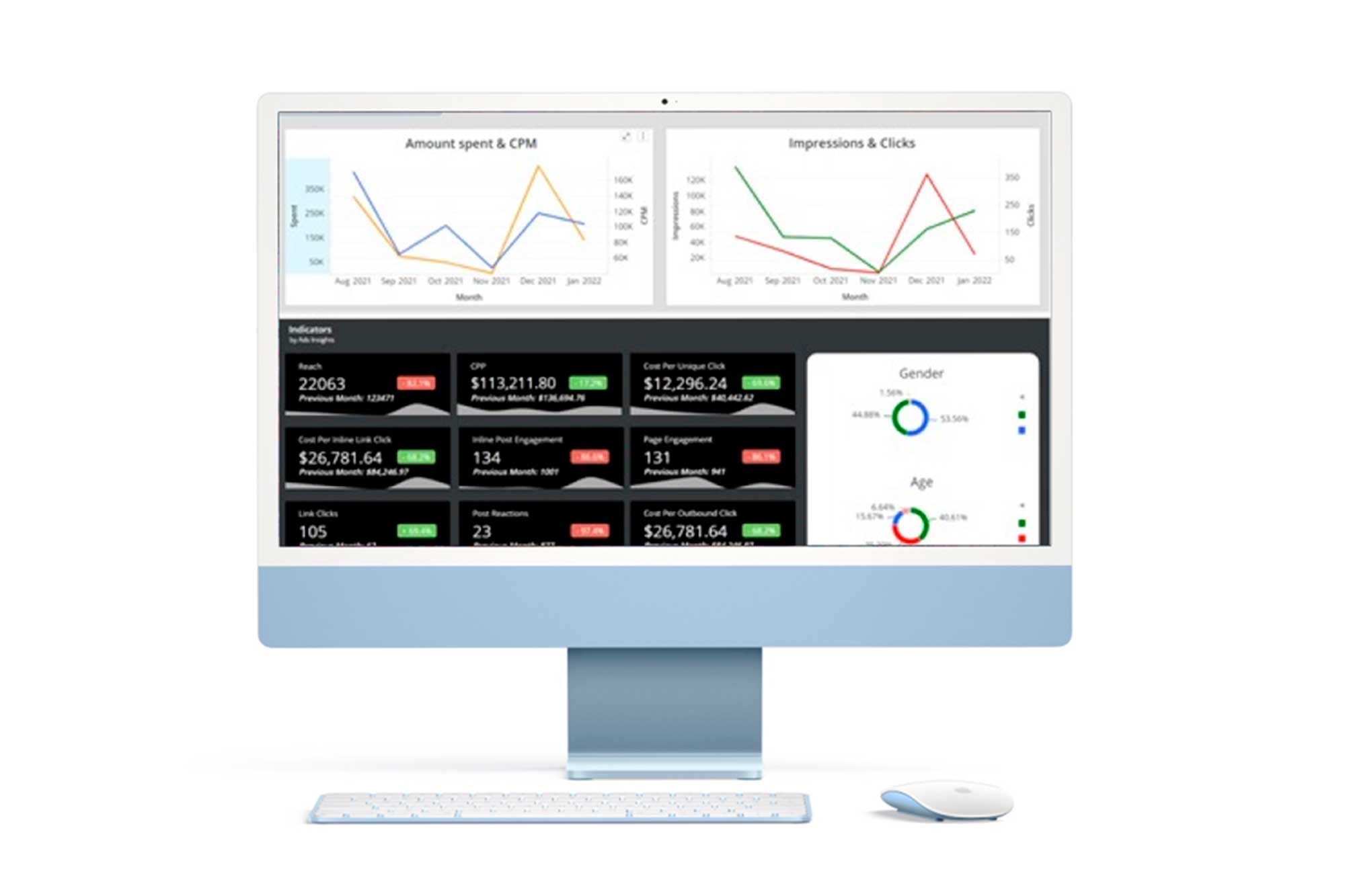 NASA, Facebook and Netflix make decisions based on dashboards powered by Microstrategy, one of the most renowned business intelligence analytics platforms. MicroStrategy is unique in that it combines enterprise-grade performance, scalability, and security with easy-to-use interfaces and workflows. Iridian is a proud Microstrategy partner.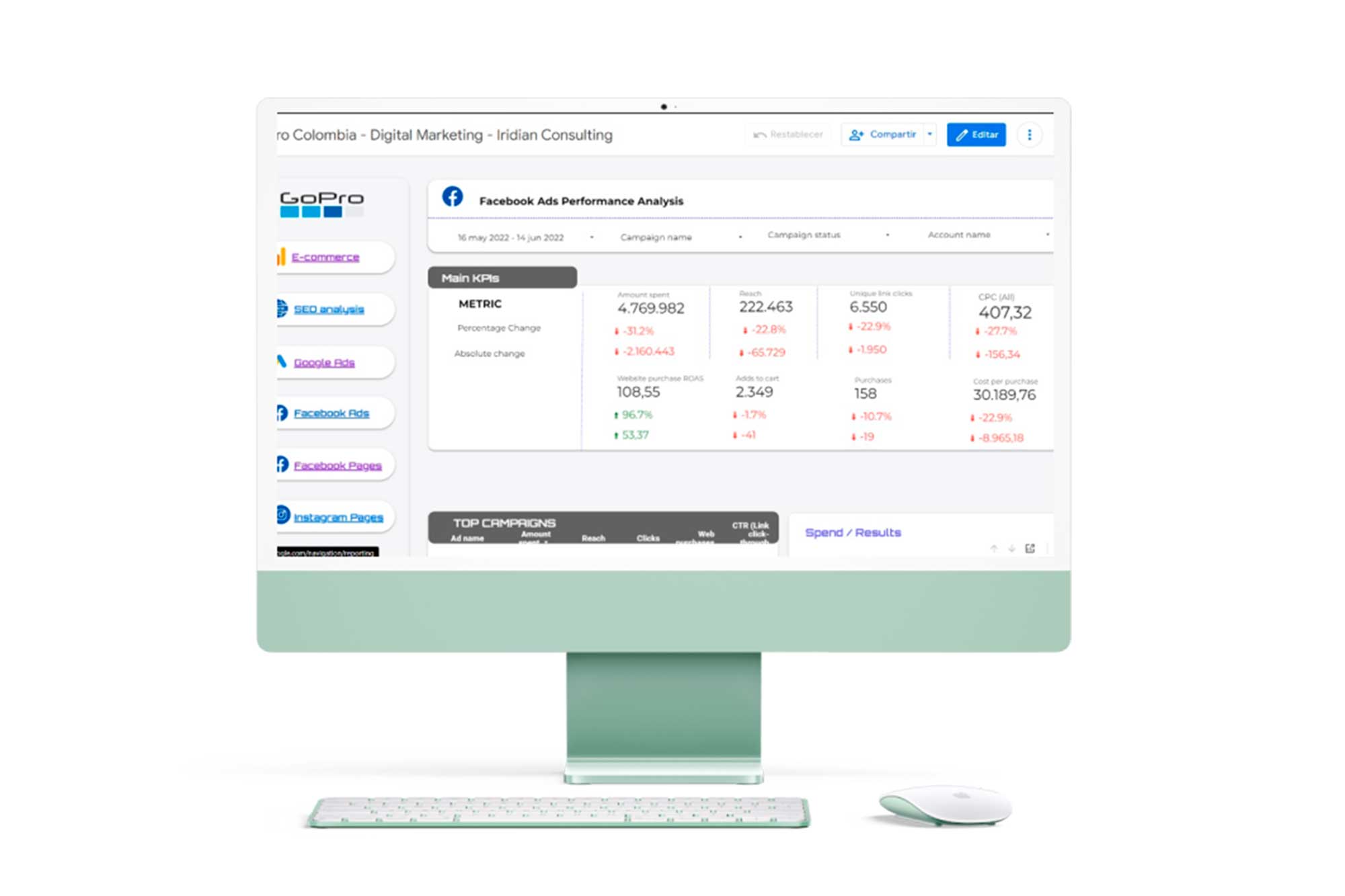 Google Data Studio generates simple reports and dashboards, and is fully customizable and easy to access and share. Iridian is a proud Google partner.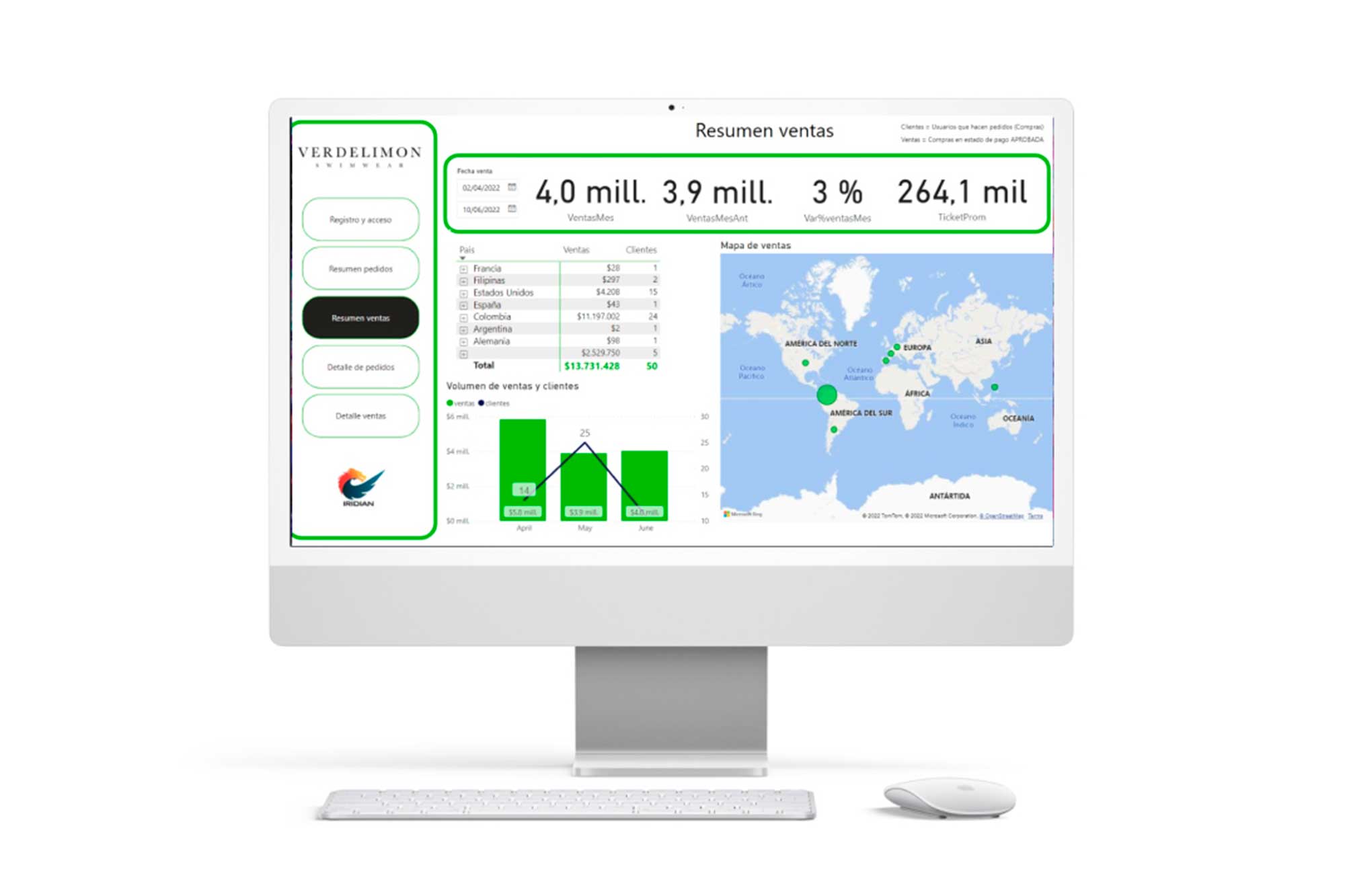 Power BI is an analytics tool that assists in reporting, data mining and data visualization to provide business insights. It generates simple reporting and dashboards based on relational and graphical data modeling.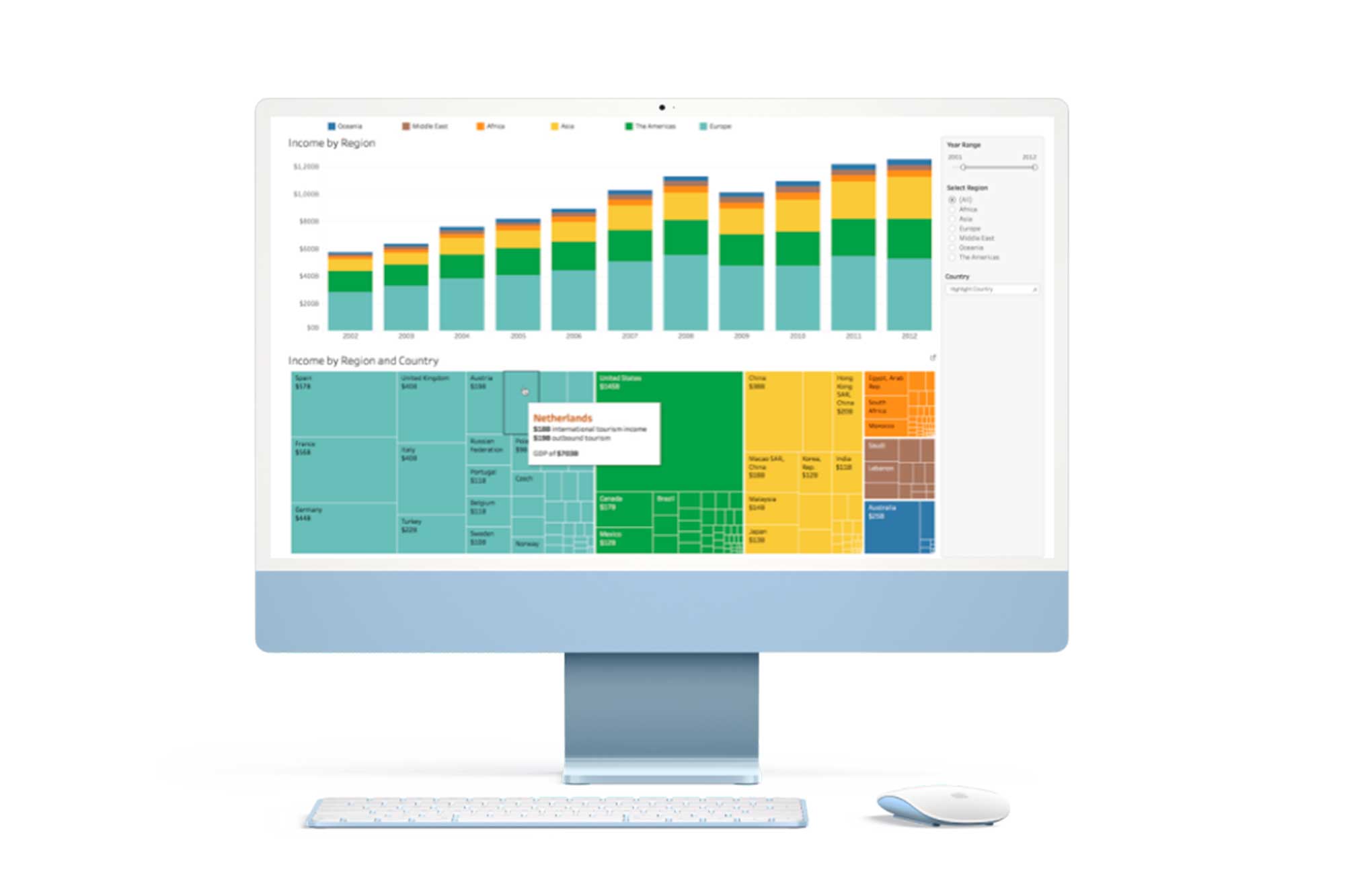 Tableau is one of the market-leading choices for modern business intelligence, which makes it easy to explore and manage data. It is flexible and facilitates interactive and customizable data visualization formats.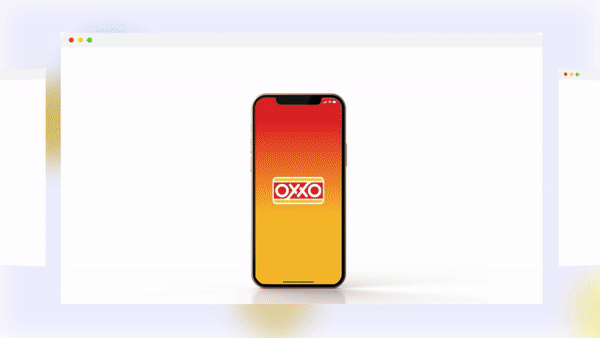 Full stack software development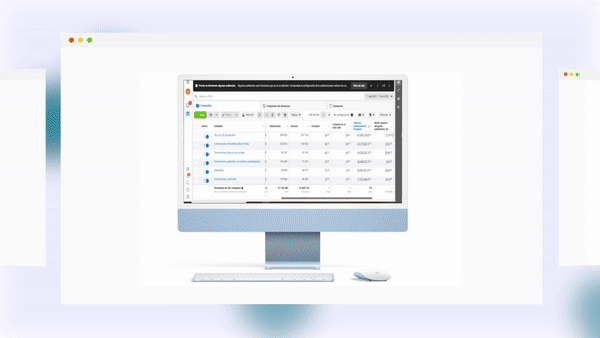 Digital marketing, advertising & creative services